Banes Horey Berman & Miller, LLC
First Floor, Macaranas Building
4165 Beach Road, Garapan
P.O. Box 501969, Saipan, MP 96950
GMT +10
Chinese, English
The affiliate firm of Pacific Lawyers in the Commonwealth of the Northern Mariana Islands (the "CNMI") is Banes Horey Berman & Miller, LLC. Established in 1985, Banes Horey Berman & Miller has become the largest law firm in the CNMI because of the quality of the legal work its lawyers provide, and the success of its lawyers on behalf of its clients. Banes Horey Berman & Miller, LLC has an office on the island Saipan, the capital of the CNMI and the island in the CNMI with the largest population, in the Marianas Business Plaza.
Banes Horey Berman & Miller, LLC is a versatile full-service law firm of highly qualified and dedicated attorneys representing a diverse international and local clientele in different industries, who turn to us for a wide range of legal services and resources. Our clients include major corporations, privately held and family businesses, entrepreneurs, investors, and individuals.
The lawyers of Banes Horey Berman & Miller take a "team approach," staffing a client's matter to the full extent needed and as only a large firm can, under the supervision of one partner. The lawyers of Banes Horey Berman & Miller believe this approach provides their clients with the best legal representation possible.
The History of Banes Horey Berman & Miller, LLC and of the Lawyers with the Firm
Banes: David Banes joined Banes Horey Berman & Miller in 1992 as an associate attorney and became a partner in 1996. As a lawyer, David focuses his practice on insurance defense and criminal defense. David has obtained not guilty jury verdicts in cases brought by the United States Attorney in Federal District Court, including in a case that charged a police detective with extortion. David has settled numerous personal injury cases on behalf of insurance companies, including cases involving drowned scuba divers.
Horey: Joseph Horey joined Banes Horey Berman & Miller in 1995 and became a partner in 1999. Joseph practices general civil litigation, including construction law litigation, civil rights, labor law and family law. Joseph also has vast appellate practice Experience.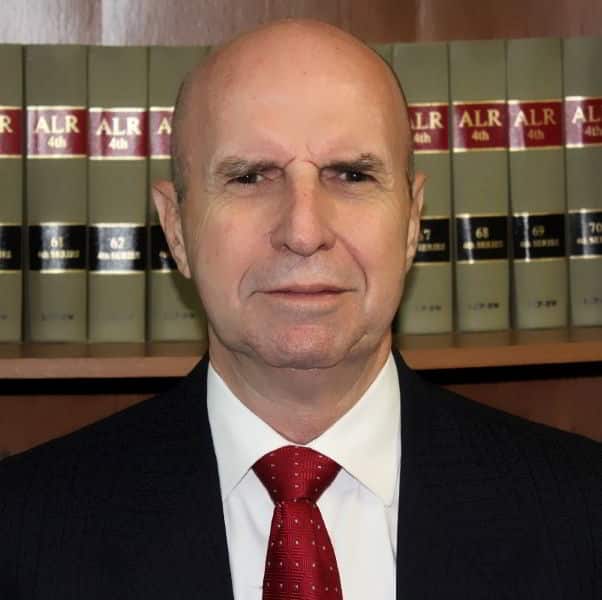 Berman: Michael Berman (the "Berman" in Banes Horey Berman & Miller) is a lawyer who has was admitted to practice in the CNMI in 1977 and has remained active in the CNMI, but who primarily practices on Guam with Berman O'Connor & Mann (Robert O'Connor is the "O'Connor" in Berman O'Connor & Mann and Robert is a member of the Guam Bar as well as the CNMI Bar). In 1996, Pacific Lawyers was formed by the CNMI and Guam firms and Michael Berman then joined the CNMI firm and Robert O'Connor joined the Guam firm. Michael has a long history of practice in Micronesia. As a lawyer practicing in Guam, Michael focuses his practice primarily on representing financial institutions.
Miller: Richard is an experienced trial lawyer who understands litigation from both sides of the bench. After five years representing criminal defendants as a public defender in Colorado and the CNMI, in 2011 he became law clerk for the Chief Judge of the U.S. District Court for the Northern Mariana Islands. After retiring from the federal court, he ran his own practice in Saipan before joining the firm in 2020. He is a graduate of the University of Colorado Law School and was an articles editor of the school's law review. Before law school, Richard taught Russian at the University of California, Berkeley and was a book editor for Yale University Press. He received his bachelor's degree from the University of Chicago and a master's degree in Russian from Berkeley.
Nie: Denny Nie began his legal career as an intern with the New York Legal Assistance Group, providing immigration-related services to low-income people in New York. He later worked at a boutique law firm in New York, practicing commercial and intellectual property litigation. Denny moved to Saipan in 2015 to join our firm, and is now practicing (among other areas) litigation, and corporate and real estate law.
Koebel: Greg practiced from 1988-1992 in the tax and corporate departments of a large law firm in Manhattan. After obtaining an LL.M. in Taxation from New York University, Greg moved to Saipan in 1993 to work with Banes Berman Horey & Miller, LLC. During his 30 plus years of practice in Saipan, he has focused on the tax, corporate and business law needs of local and international banks, finance companies, manufacturing companies and individuals. Greg also provides estate planning and probate services.